Improving the health and wellness of our Veterans, their families and their communities.
Who We Are
Founded by passionate veterans' advocates, Veterans' Voice of America strives to provide the expansive legal support all U.S. Veterans deserve—regardless of when they served, how they served, where they come from, what they believe and who they love.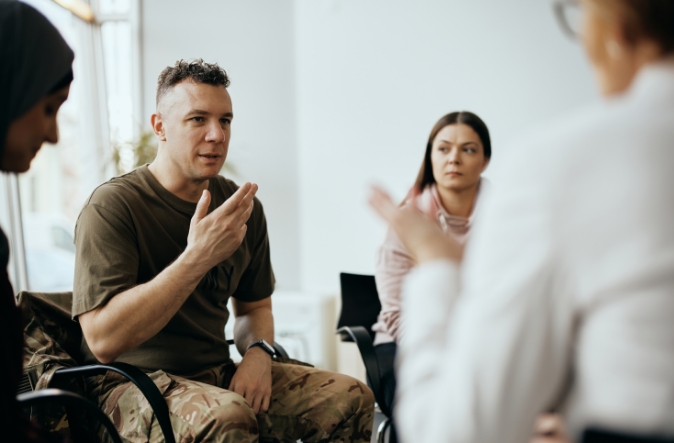 Featured Success Stories
VSO helps a Vietnam-era aircraft get compensation for problems related to polyneuropathy.
If you need assistance accessing the benefits to which you or a family member is due as a veteran or eligible dependent, get the assistance of a Veterans Service Officer (VSO). VSOs help veterans and their families in multiple ways.  VSOs can: (1) advise, educate and answer questions about what benefits are available from federal, […]
The VA's Office of Inspector General (OIG) is asking for help in identifying public Disability Benefits Questionnaire (DBQ) fraud schemes that target veterans. Public DBQs are medical forms veterans submit to their healthcare providers in order to help VA evaluate disability benefit claims. DBQ fraud schemes include attempts to obtain payment from veterans for assistance in […]